Highlights of Economic and Business Growth in the Tampa Bay Region.
TAMPA BAY, Fla., Sept. 25 /PRNewswire/ -- News briefs concerningthe economic and business growth in the Tampa Bay Region from the TampaBay Partnership:
Tampa Bay Diamond Manufacturer to Double In Size
Diamond maker Gemesis Corporation recently broke ground for a planned expansion of its Sarasota headquarters and manufacturing plant. After consideration of other locations, the firm decided to remain in Sarasota and expand its existing facility from 30,000 to 60,000 square feet as well as increase its number of diamond-growing machines by 175 percent. Gemesis Corporation is the world's largest producer of gem quality, fancy color laboratory-grown diamonds. Gemesis Corporation plans to eventually employ 120 workers to make 50,000 diamonds a year. (Contact: Britta Schlager, 941-907-9889 x102,
[email protected]
)
Study Reveals $3.4 Billion Economic Impact from Tampa Bay Medical Products Industry Cluster
The medical products industry in the Tampa Bay region contributes a total direct economic output of $3.4 billion and employs over 12,000 workers according to a study commissioned by the Florida Medical Manufacturers' Consortium, with support from Pinellas County Economic Development and Tampa Bay Partnership. "The Medical Products Industry Cluster in Tampa Bay and Florida," conducted by the University of South Florida Center for Economic Development Research, sought to quantify the economic impacts of the Medical Products Industry Group in Tampa Bay and Florida. The medical products group consisted of three segments -- pharmaceutical, biotech, and medical device, with medical devices representing the largest segment with nearly 9,000 employees. Other key findings from the study include: total income is $889 million; Tampa Bay employment makes up 26 percent of Florida's total medical products industry employment; in just the medical devices segment, Tampa Bay employment makes up 33 percent of the state's total medical devices sector employment; and since the last medical products study was conducted in 2004, total employment increased nearly 24 percent and total economic output increased nearly 65 percent, with medical devices growing at an astounding 97 percent. (Contact: Geary Havran,
[email protected]
or http://www.flamedmfg.org/.)
Tampa Bay High-Tech Manufacturer Awarded "Governor'sNewcomer Award"
Phoenix X-Ray Systems, a leading manufacturer of high-resolution 2D X-ray inspection systems and 3D computed tomography systems, was recently awarded the "Governor's Newcomer Award" for the state's mega market category as part of Florida's Industry Appreciation Week. The German-based high-technology company began its U.S. operations in St. Petersburg in 2006 to showcase its presence in the U.S. market and to have a close proximity to its North and Central America customer base. Phoenix X-Ray Systems was recognized among companies in emerging and high-technology industries for its contributions to Florida's economic growth. (Contact: Sophia Sorolis, 727-893-7787,
[email protected]
)
USF Health Gets $1.3 Million Grant
The University of South Florida's global health initiative to help India build an infrastructure to fight AIDS was strengthened this fall with a $1.36-million research training grant from the National Institutes of Health. USF Health received the five-year grant Sept. 11 from the NIH's Fogarty International Center to create an interdisciplinary training program focused on the biomedical, behavioral, cultural and ethical aspects of detecting, treating and preventing HIV/AIDS among adolescents in India. USF will partner with Vadodara Medical College (VMC) in Gujarat, India, to teach Indian physicians, scientists, nurses, and other health professionals how to conduct and evaluate community-based HIV clinical studies for this vulnerable population. The Fogarty project will draw on the expertise of USF's Tampa Bay Adolescent Medicine Trials Unit, one of 15 NIH-funded clinical sites across the country providing comprehensive services to HIV-infected adolescents. USF Health includes the University of South Florida's colleges of medicine, nursing and public health; the schools of biomedical sciences as well as physical therapy and rehabilitation sciences; and the USF Physicians Group. (Contact: Susanna Martinez, 813-974-2776,
[email protected]
)
Alaka'i Announces Expansion in the Defense and Security Sector
Alaka'i Consulting & Engineering, Inc., a Pinellas County-based provider of next generation sensor and technology solutions to challenges facing the Defense and Security market, announced expansion plans for the company including the addition of ten new jobs in the targeted defense electro-optics field. The new jobs, paying 200% of Pinellas' average annual wage, enable Alaka'i to take advantage of Florida's Qualified Target Industry tax refund program, and the company will receive an additional Brownfield Bonus due to their location within a designated Brownfield area. (Contact: Stacey Swank, 727-464-7425,
[email protected]
)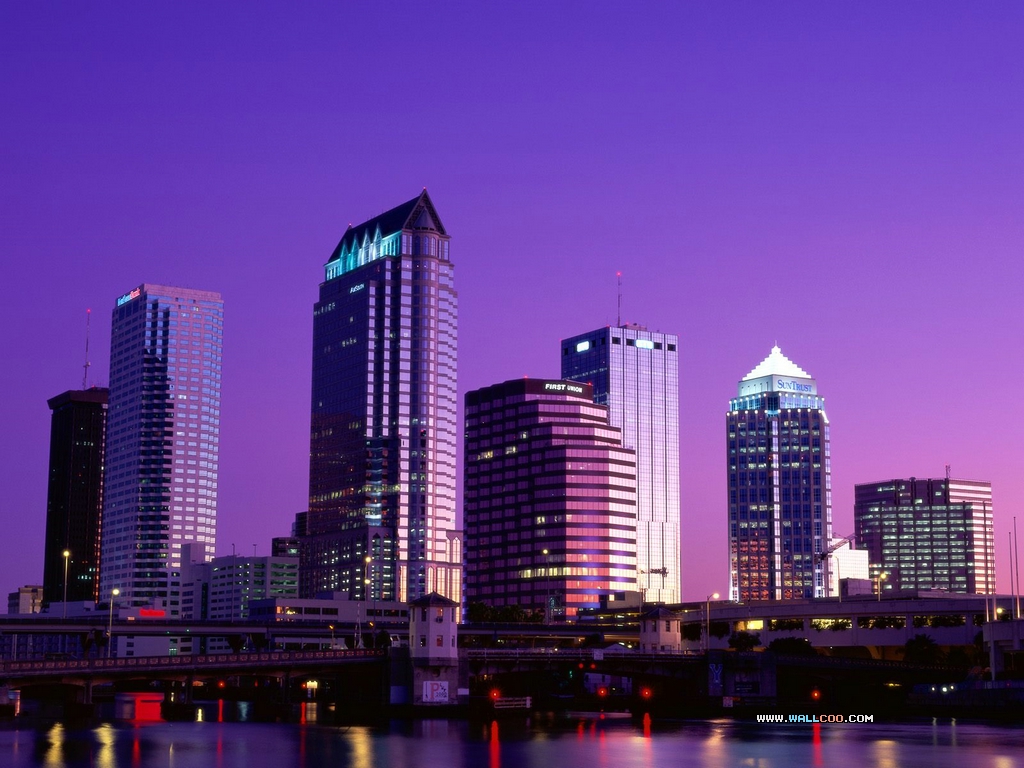 Countywide "Reality Check" Workshops Scheduled
A part of a long-term regional visioning effort for Tampa Bay, the ONE BAY partnership will be holding seven countywide "Reality Check" workshops to gather county input which will be added to the data compiled during the original regional exercise to create alternative growth scenarios for the Tampa Bay region. During the county workshops, participants will use engaging materials including Legos(R), ribbons, and county maps to make decisions about where and how each county should grow in relationship to the region. The tabletop exercise, designed by the Urban Land Institute, educates participants about the interrelationship among regional land use, transportation systems, and natural resources. Residents are encouraged to sign up online for the workshops which will be held throughout the seven county region during the month of October. Information and online registration available at http://www.myonebay.com/. (Contact: Amy Maguire, 727-539-7790,
[email protected]
)
CONTACT: Betty S. Carlin of Tampa Bay Partnership, +1-813-878-2208,
[email protected]
Web site: http://www.tampabay.org/ http://www.flamedmfg.org/ http://www.myonebay.com/
http://www.thefreelibrary.com/Highlights+of+Economic+and+Business+Growth+in+the+Tampa+Bay+Region.-a0169062217